ORDER TODAY AND RECEIVE A FREE UPGRADE TO A 16 CHANNEL DVR for FUTURE EXPANSION!
Enjoy super high definition video over coax cable. This professional-grade digital video recorder is capable of producing superior images up to 4K ultra high definition and is also backwards compatible to support older analog cameras. One of the big advantages of this DVR is that it utilizes the new H.265 high video compression technology to store more video while using less hard drive space. Our top-of-the-line PRO Series DVR includes all of the latest and greatest features for viewing live and recorded video including 24/7 recording, motion recording, object masking, mobile alerts, audio and much more. You can easily view your cameras remotely on any smartphone, tablet or computer using our free software and mobile apps. HD over Coax cameras are installed using RG59 Siamese (Power/Video) cable just like traditional analog cameras. Our HD over Coax systems offer a superior HD solution for your business or home. They are also an excellent solution for customers looking to upgrade their older analog systems.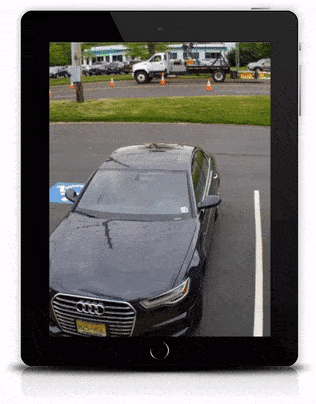 This complete HD over Coax security camera system package includes our professional-grade 8MP HD bullet style camera with 110 degree wide-angle lens and powerful night vision of up to 100ft. This camera also has an advanced feature known as WDR that is used to combat any glare from intense lighting. HD over Coax cameras are capable of transmitting high quality video well over 1,000 feet using standard BNC cabling. Our professional-grade security cameras are usually preferred by customers seeking better quality and higher resolution than most consumer brand cameras. Infrared bullet security cameras have long been our most popular choice of camera. Their sleek housing style makes them perfect for use in both indoor and outdoor video surveillance applications. This high definition camera will provide you with superb images and excellent wide area coverage.
Not all security cameras are created equal! We work exclusively with the largest and most reputable security camera manufacturers in the world. Our in-stock security cameras and systems are synonymous with quality. When you purchase from "PROS" you can count on the very best HD surveillance products combined with a 3 year warranty and unlimited professional USA support. We offer free shipping and a full money back guarantee. Let us prove ourselves to you! If you are not 100% satisfied with our products and/or service, you may return them for a full refund.
Installation of our HD over Coax camera systems is simple and easy. A simple step-by-step guide is included with every system. We also include live USA based Technical Support available Monday through Friday. We are happy to answer any questions and assist you at (888) 653-2288.
This Complete HD Security Camera System includes:


(1) FREE UPGRADE to 16 Channel "PRO SERIES" High Definition Digital Video Recorder
(1) 2 Terabyte Surveillance Grade Hard Dive (installed)
(8) 8MP HD Infrared Indoor/Outdoor Bullet Security Cameras with up to 100 Foot Night Vision
(8) 100 Foot Premade Power/Video Cable or Spool(s) (Optional)
(1) Multiple Output Power Supply
High Definition LCD Monitor is OPTIONAL
DVD Instruction Manual and Quick Start Guide
Free Remote Viewing Software and Apps
Video Surveillance Warning Stickers and Aluminum Sign
DVR FEATURES
*Free Upgrade to 16ch Recorder!
4K Ultra High Definition
16 BNC Camera Inputs
Supports CVI/TVI/AHD/Analog Cameras
Remote Viewing – No Monthly Fees
H.265 High Video Compression
HDMI and VGA Display Output
2 Hard Drive Bays
CAMERA FEATURES
8 Megapixel HD-CVI Camera (3840×2160)
2.8mm Lens (110° Wide Angle View)
Up to 100ft Infrared Night Vision
Weatherproof - Indoor/Outdoor (IP67)
Wide Dynamic Range (120dB)
12 Volt DC
Measurement: 6.48" L x 2.76" W x 2.82" H
Approximate Distances:
Identify (Up to 26ft)
Recognize (Up to 49ft)
Detect (Up to 246ft)