Adjustable Angle Cameras
Adjustable Angle CCTV Cameras
Capture high-resolution images at every angle with professional-grade adjustable lens cameras at CCTV Security Pros. A single security camera can't cover every angle in a surveillance area. Our adjustable varifocal cameras are better suited than wide-angle cameras in applications where you need to focus on objects further away to get the finest details.
Features
High-quality video resolution
Adjustable zoom
Motorized adjustable lens for flexible focusing of objects
Powerful infrared night vision of up to 260ft
Some varifocal cameras come with a built-in microphone
Starlight - low light performance
Fully weatherproof and vandal-proof housing for indoor/outdoor use (IP67)
Wide Dynamic Range (120dB)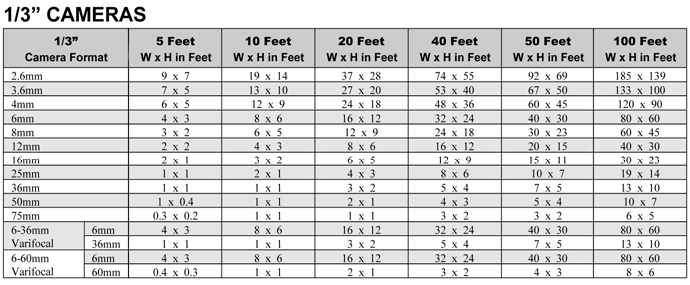 Comprehensive & Cost-Effective Surveillance
Our security cameras with adjustable lens have both digital and optical zoom, enabling you to focus on the finest details. You get to cover wide angles and zoom angles such as gates, hallways, doorways, license plates, and expensive retail inventory. Additionally, many of our adjustable lens cameras are motorized, so you can control the viewing angle anytime, anywhere, from our free software and phone app on your PC, smartphone, or tablet.
Order your next CCTV system here online, or call us at 888.653.2288 to speak with an expert about the best security cameras and recorders for your property.