Fixed Wide Angle Cameras
Fixed Wide Angle Security Cameras
Fixed wide-angle security cameras are widely used in businesses and homes. They cover larger indoor areas like lobbies, warehouses, and conference rooms, as well as outdoor areas such as parking lots. CCTV Security Pros brings you weatherproof wide-angle security cameras that can be used indoors and outdoors.
Features
High-quality video resolution
2.8mm and 3.6mm wide-angle lens options
Powerful infrared night vision of up to 100ft
Weatherproof and vandal-proof housing for indoor/outdoor use (IP67)
Wide Dynamic Range (120dB)
Starlight - low light performance cameras
H.265 video compression technology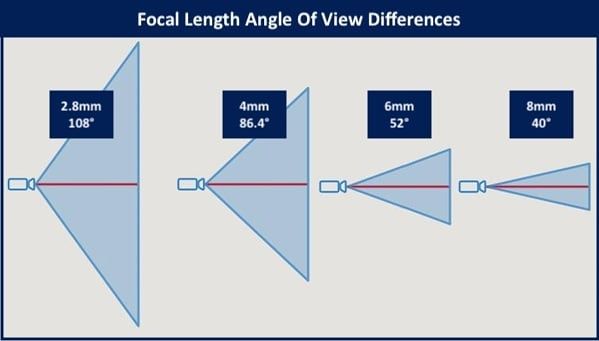 Enjoy Superior Coverage With Fewer Cameras
We offer two lens sizes with our fixed wide-angle cameras: 2.8mm and 3.6mm. The smaller the lens size, the wider its viewing coverage. Our 2.8mm lens is approximately 105 degrees while the 3.6mm lens is around 90 degrees. Enjoy exceptional video monitoring of any wide area in your property with our fixed wide-angle security cameras.
Find your next security camera system with CCTV Security Pros. Order online, or give us a call at 888.653.2288 to talk with a surveillance expert about the best system for your property. We'll be happy to mix and match your cameras for the best performance.